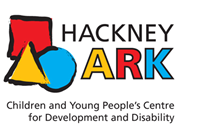 Thanks to the funding from Hackney Grants we were able to continue our work during the Coronavirus pandemic, by running online sessions with selected participants between the age of 8 and 9 years old in collaboration with Hackney Ark.
We sent our participants a kit with a 'build your own' theatre and other art resources to get them started on their creative journey. We then had a series of weekly Zoom tutorials with an art, drama and music facilitator to support the participants learning.
Watch the video below to see one of the participants beautiful creations.
Monument Valley 3
It is for him a great time to socialise with clear focus and intentions and ambitions in doing work, a special time dedicated to him, the continuity of engagement and the continuity of work is fantastic. It has been fun and positive for him. Especially in the education/social vacuum that has is lockdown

Mid project comment from parent.
She has learned more about theatre and scripts and music. Editing video too. The Artburst team is very supportive and enthusiastic.

Mid project comment from parent.