Since 2012 Artburst has received project funding from Action for Bow to deliver creative workshops in holiday time that benefit young people living in Bow East & West. Workshops are targeted at children living in these areas who have specific needs, and create opportunities to get involved in arts, drama and other activities that they would not usually have the opportunity to access.
All workshops improve social and economic activity, health, safety and well being for young people. The workshops have taken place in the past at Ecology Pavilion Bow, Old Ford Primary School and the V&A Museum of Childhood.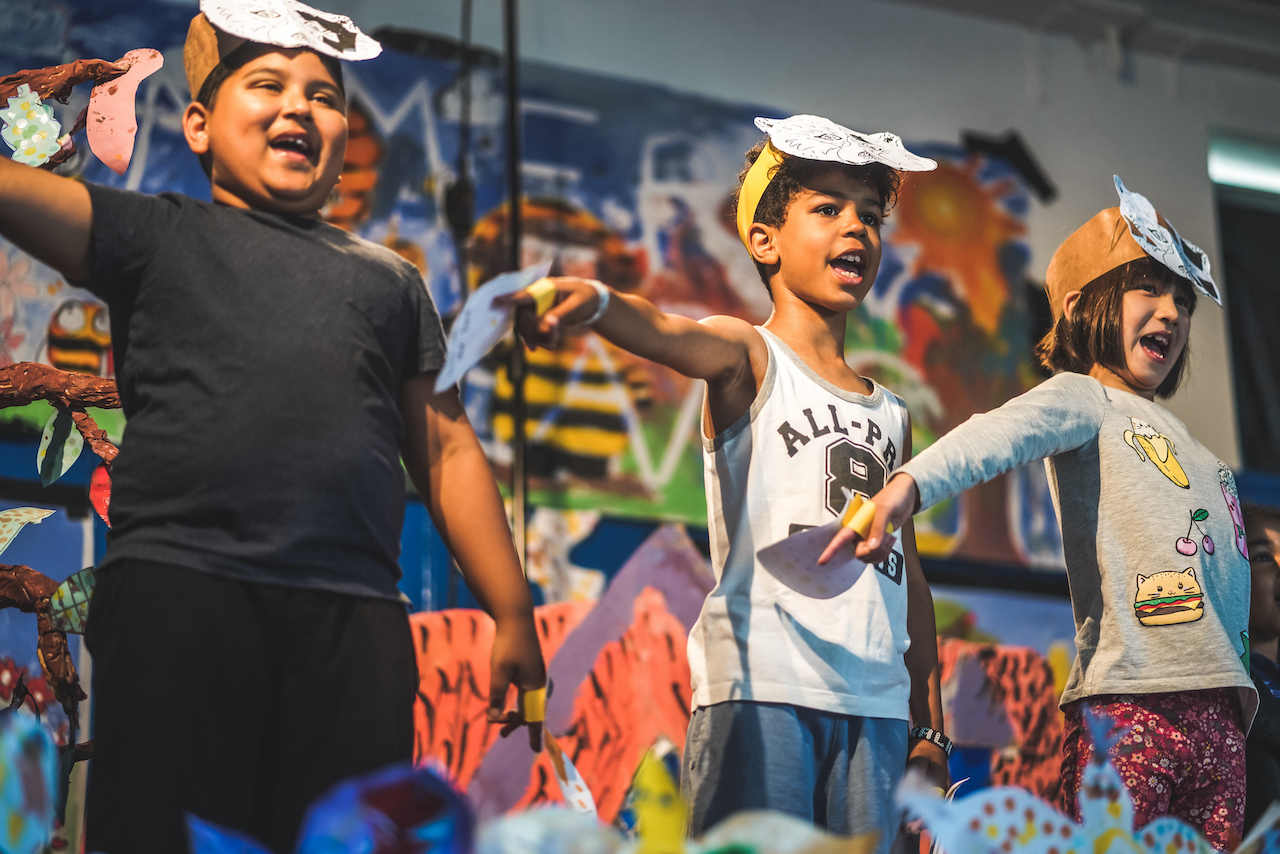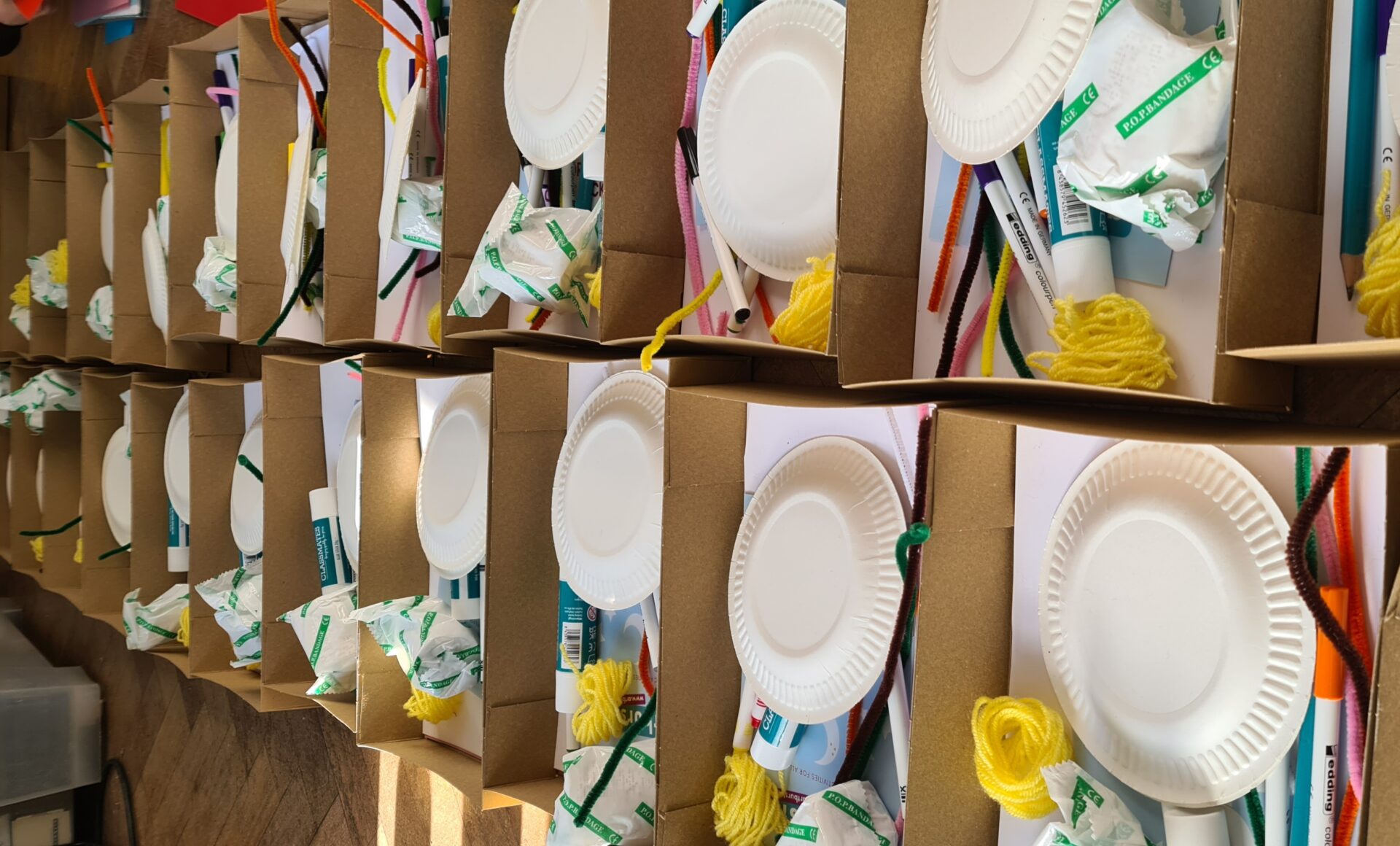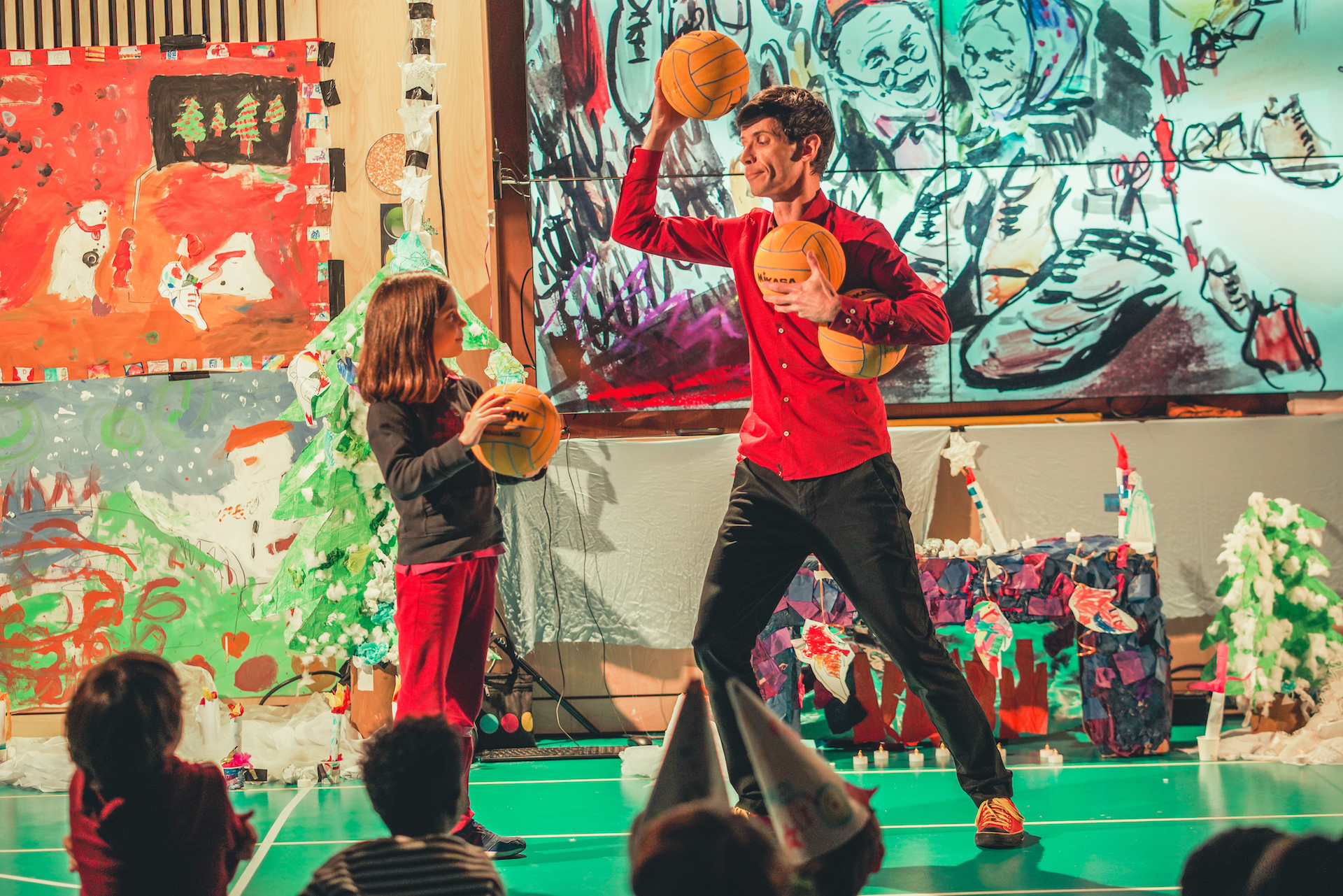 From 2019 – 2021 Artburst ran a series of festivals for families living in Bow running at Olga Primary School. These included Cosy Creations, Monster Mayhem and Summer Dreams. In 2021 due to the Covid pandemic Artburst transferred the festivals to an online format and dropped off hundreds of craft packs to local families. This also saw the creation of two new Artburst Action songs written during the pandemic Reach Out, Now Everyone and Winter Wishes.
Our most recent funding from Action for Bow is to run a series of Play in a Day workshops based on our Marge Monster story and The Monster Wiggle song written especially to help wellbeing after the Covid pandemic. This workshop has received some of our best feedback from teachers so far.
They all engaged especially one child with SEN who finds it hard to join in was really included. They all seemed to have a great time.
The children were amazing. The artburst organisers worked really well with the children with their positive and energetic vibe which they brought into the classroom for the whole day!
They loved the variety of activities during the day
They really enjoyed it and during the break said it was fun and cheered when they were told they would come back in the afternoon.
Fantastic range of activities, great energy form staff, children were thrilled- a much needed day of fun. Lovely to see lower achievers having a great day
Children said can we do this every day
I felt that the children enjoyed the day and valued the masks they made as they were eager to take them home.
I thought the pace was really appropriate as children remained engaged as there were so many different activities. They also love taking their creations home with them so that was great.
We had a wonderful time and thank you very much
I would suggest more of these events for children as they really enjoyed doing it. It's an activity that all year groups would enjoy!