Artburst has won awards for its ground breaking work for children with special educational needs and disabilities (SEND). We can take any of our schools or early years workshops and adapt them to suit a groups needs.
In recent years we have collaborated with the Museum of London to deliver our popular Shadow Stories project for multiple SEND schools around London for children to devise their own shadow puppet performances across 8-10 weeks. Our most recent Shadow Stories workshops for SEND groups and organisations, included Chipping Norton Theatre and Stormont House school.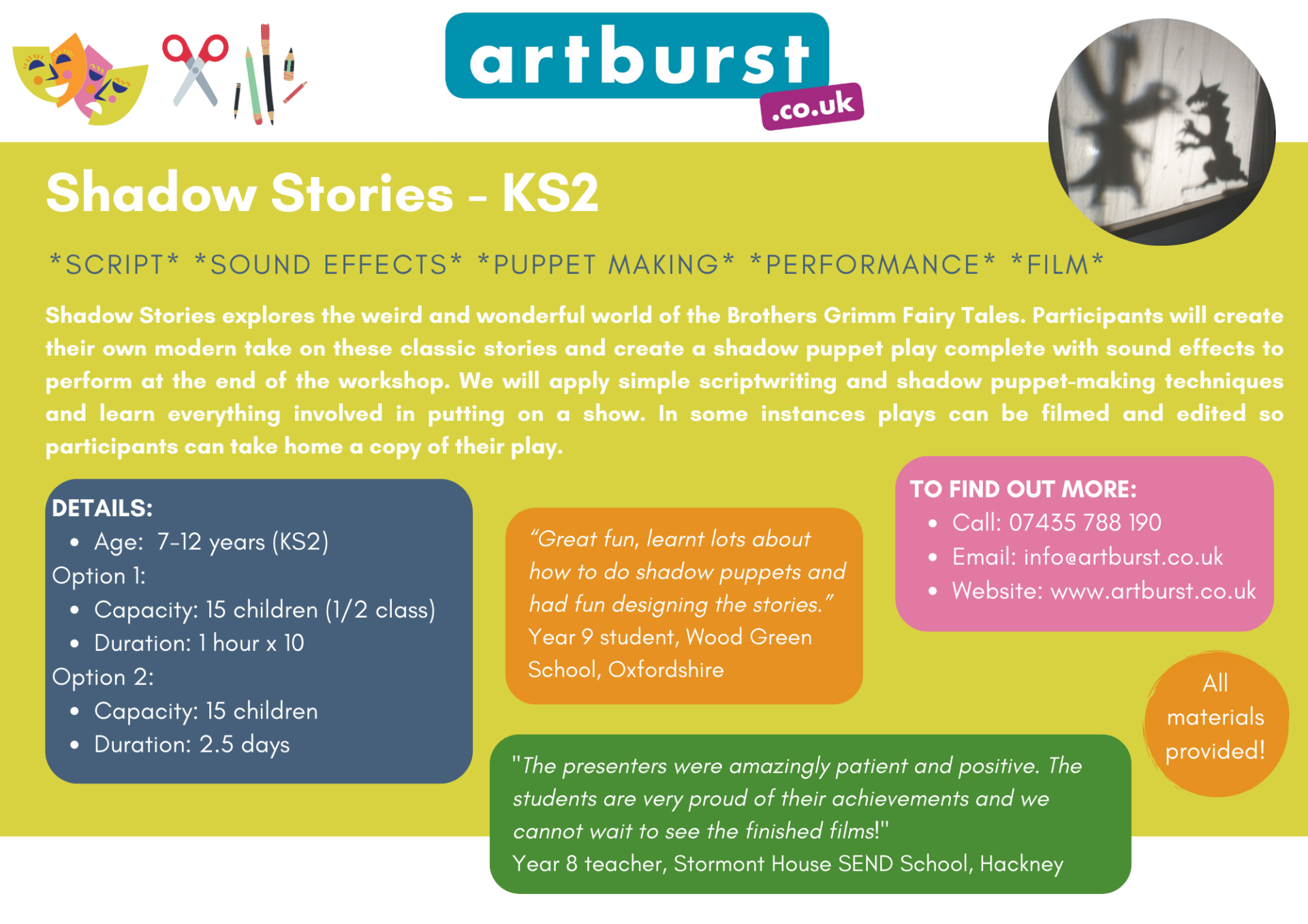 This year we have been working on developing our online resources to make them as accessible as possible, integrating BSL and Makaton and making SEND-friendly workshop plans and teacher guides. Our resources were commissioned by ICAN Charity for No Pens Day 2020, and was shortlisted for the David Ryan Publication Award by NASEN in 2021.
We currently work as SEND consultants for multiple museums and organisations (including London Transport Museum, Kew Gardens and The Charterhouse Museum) to develop their resources for SEND groups.
If you would like more information about booking Artburst for a workshop, please contact us at info@artburst.co.uk.