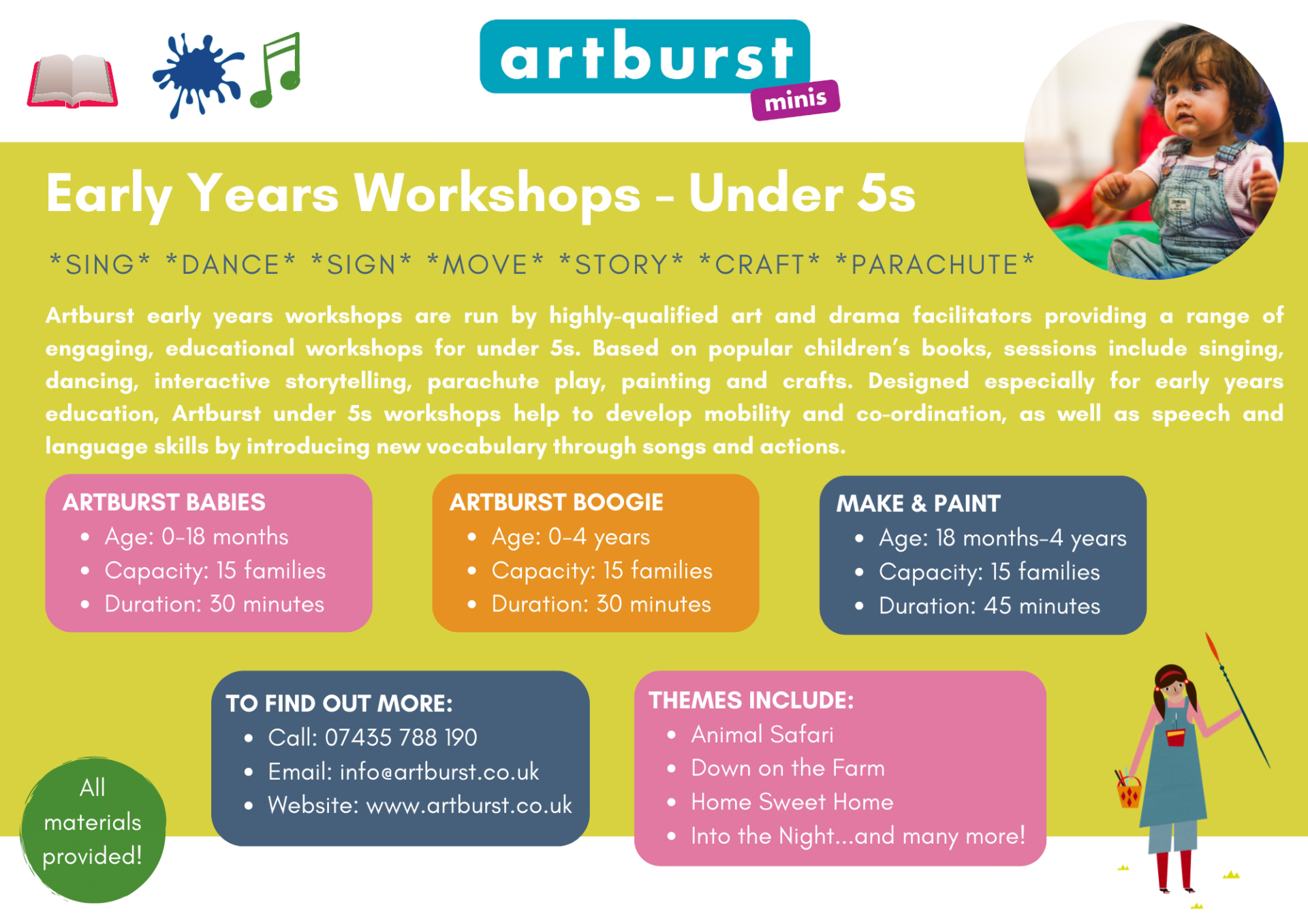 Workshop Type:
Artburst Early Years workshops are a range of engaging, educational workshops for under 5s and their parents and carers. Sessions include singing, dancing, interactive storytelling, parachute play, crafts and painting, based on popular children's books. Catch us at one of our regular workshops by visiting our what's on page.
Objective:
As well as being great fun, Artburst Early Years workshops help to develop mobility and co-ordination, and speech and language skills by introducing new vocabulary through songs and actions. Designed especially for early years education.
Age Range:
Under 5′s
Foundation, Nursery and Reception classes
Duration:
Artburst Babies – 30 minute session
Artburst Boogie – 30 minute session
Make & Paint – 45 minute session
Capacity:
15 children with parents/carers
1/2 class (15 children)
Themes:
Animals of Africa, Beside the Seaside, Down on the Farm, Dragons and Daydreams, Monsters and Giants, Food Glorious Food, Home Sweet Home, Hop, Skip and Jump, Into the Night, Magic Making, Moving Toys, Purely Paper, Snakes and Ladders, Traditional Tales, Circus Fun, Playing with Puppets, Transport.
Cost:
Please contact us to find out more about fees and booking.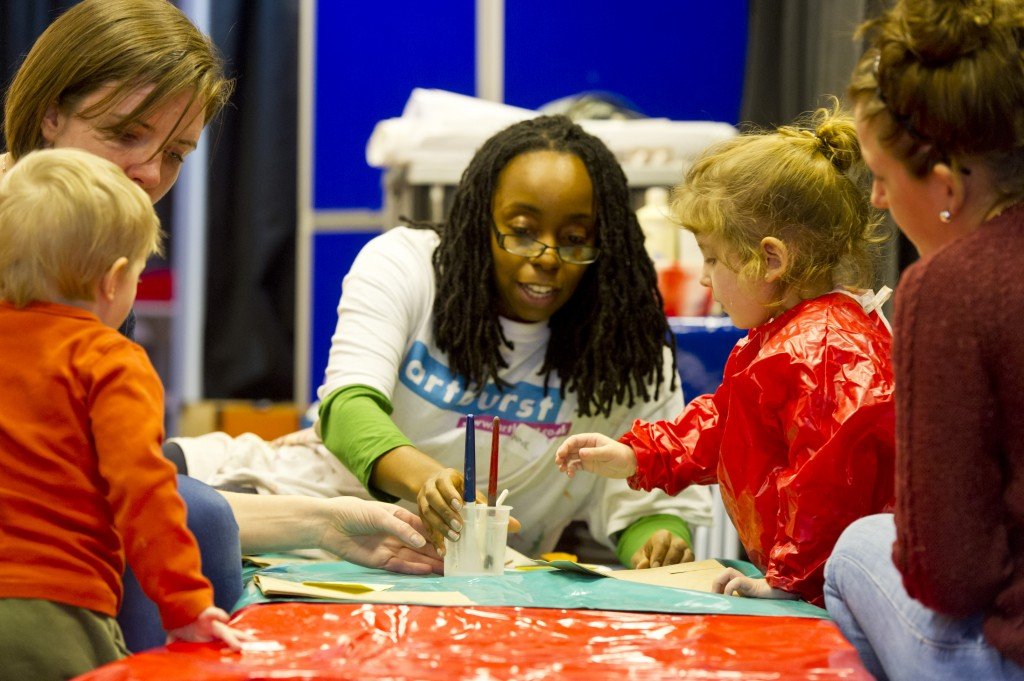 Save
Save