Artburst has been funded by Hackney Grants since 2012 for a variety of projects including: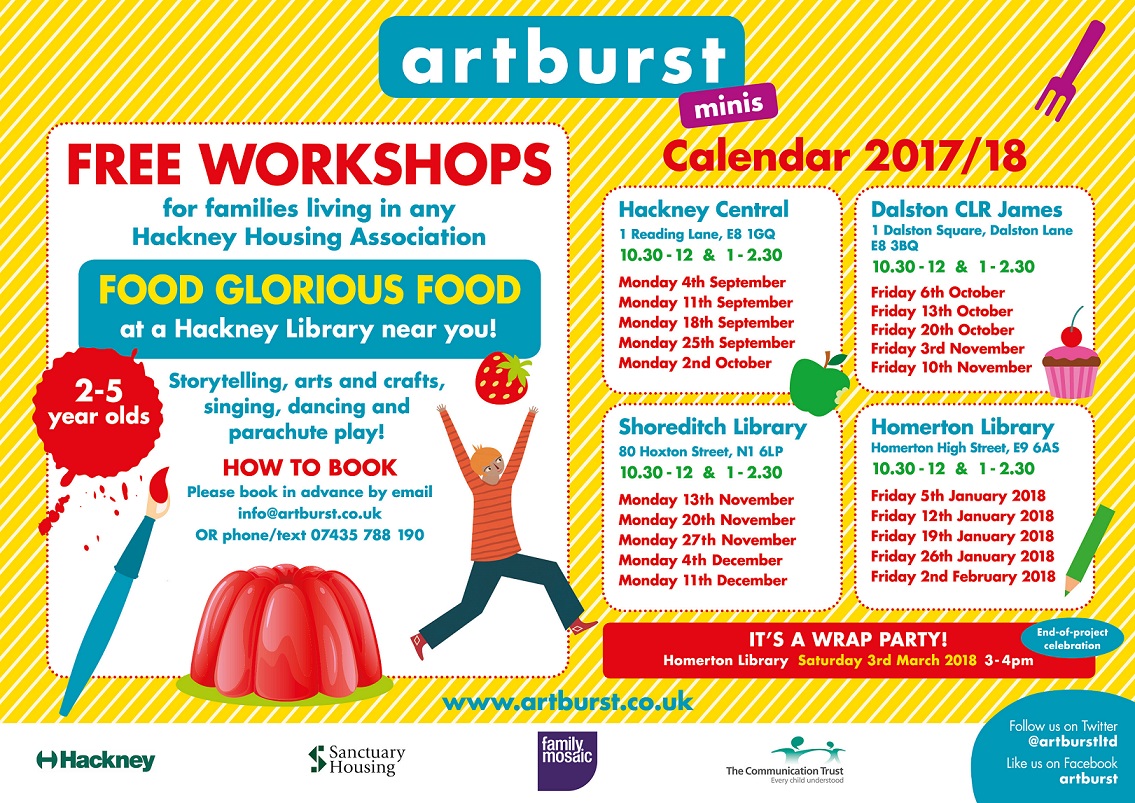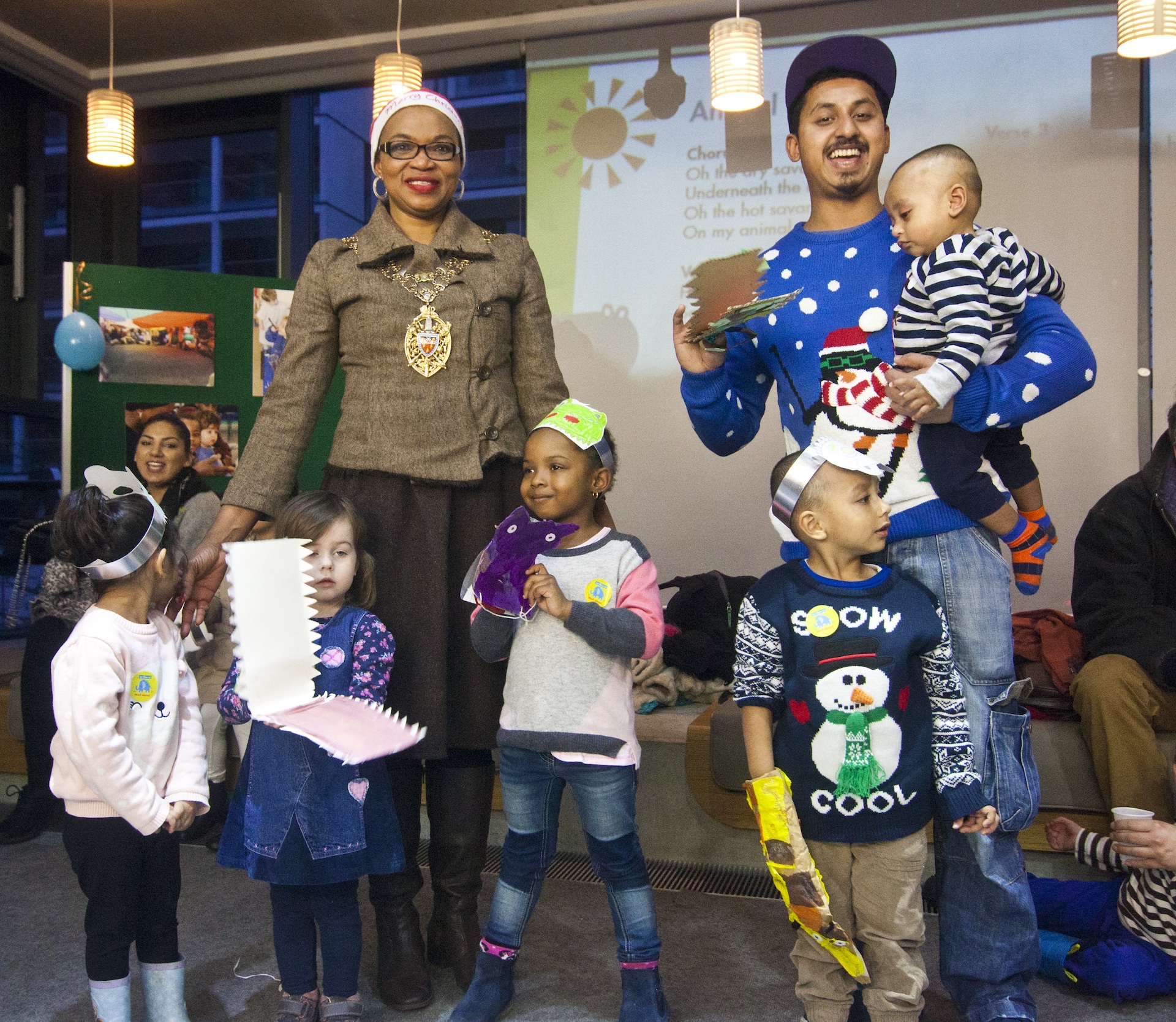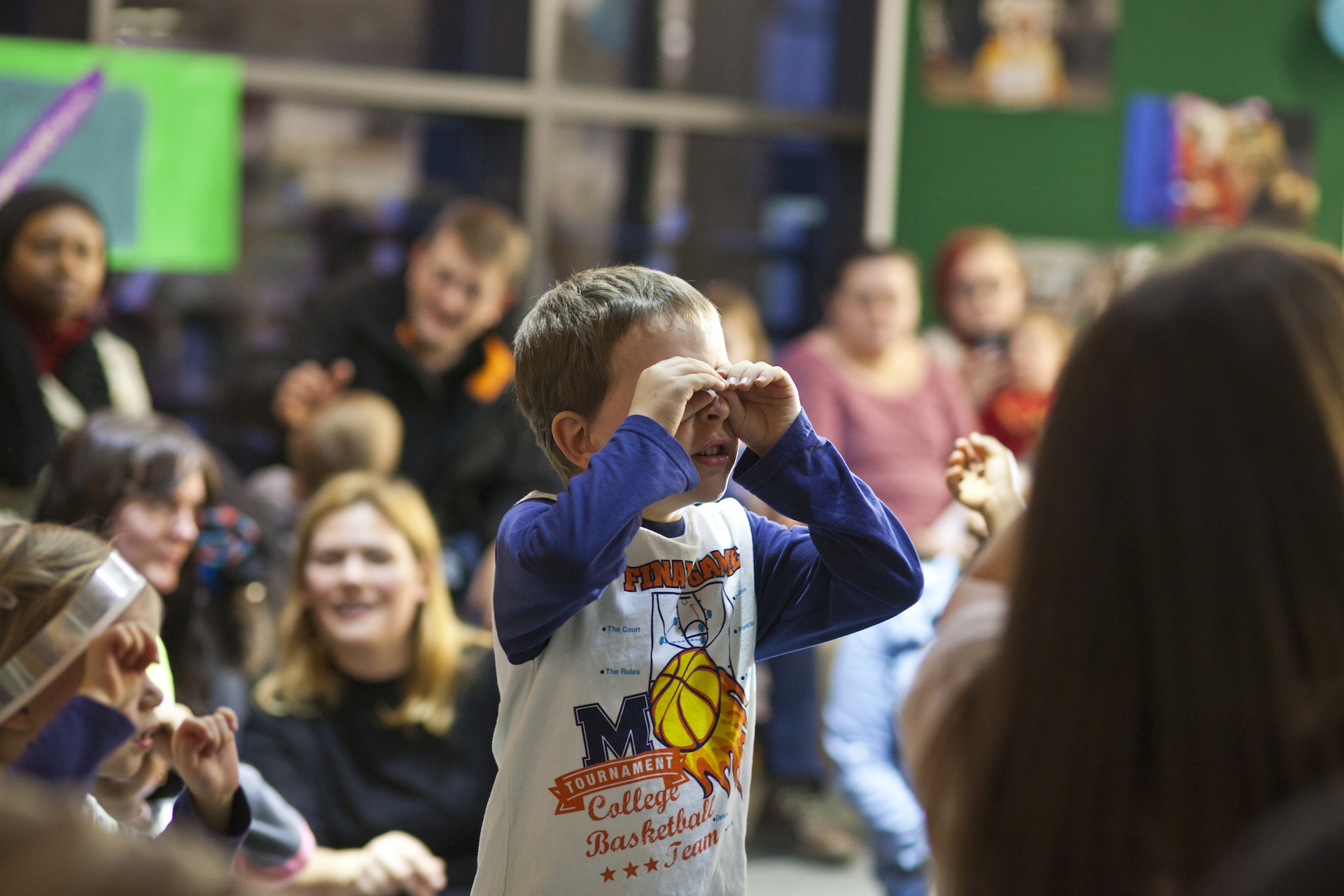 Artburst Minis in Hackney Libraries when Artburst toured hackney Libraries with sets of 90 minute sessions full of messy fun and specialising in improving children's communication skills. Workshops included interactive storytelling, making and painting, Makaton signing and singing specially composed songs including Into the Night; Animal Safari; Down on the Farm (link to songs) among others.
Holiday playschemes for Peabody Pembury: offering children on the Pembury Estate a fun and creative holiday playscheme
Mapping Hackney Stories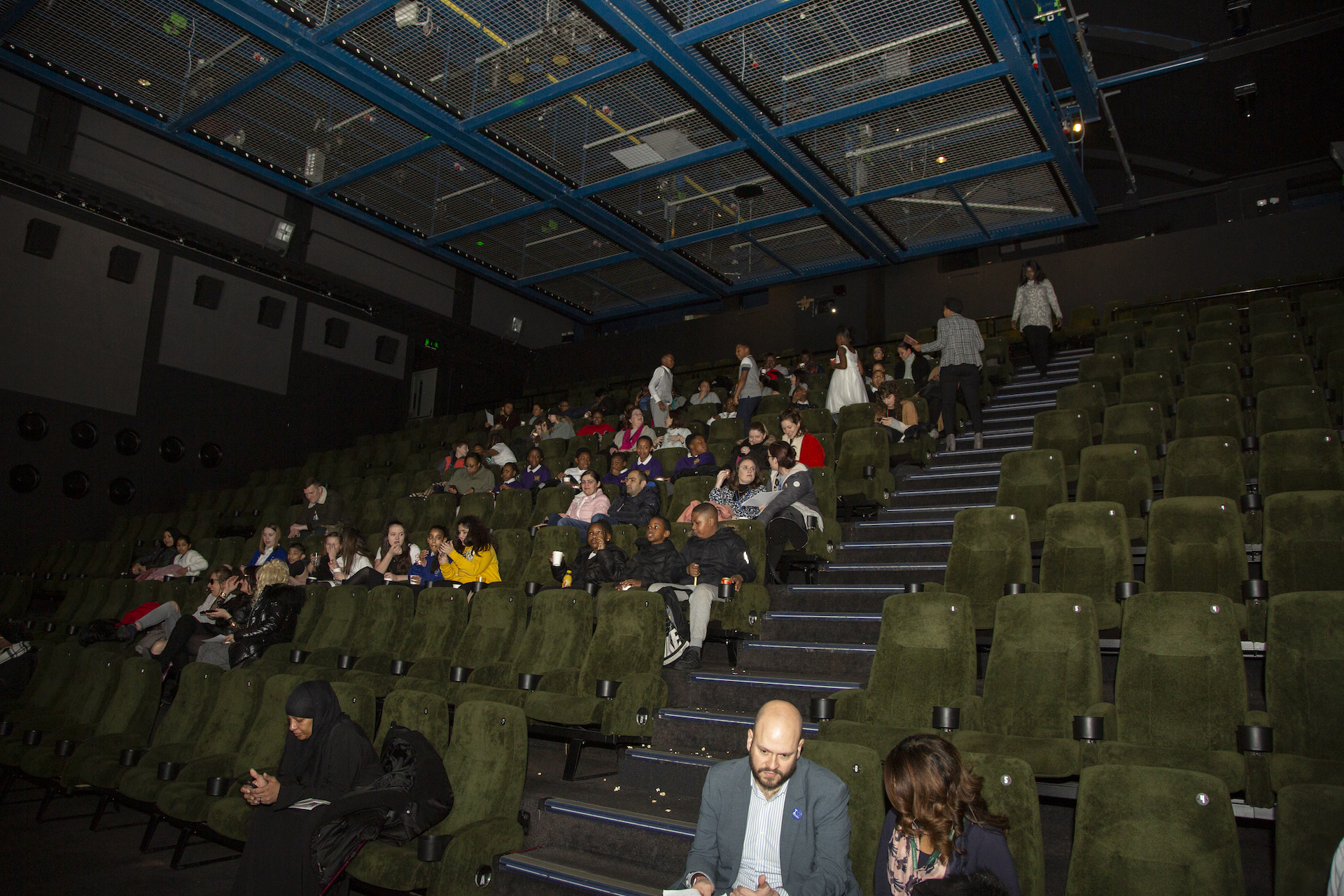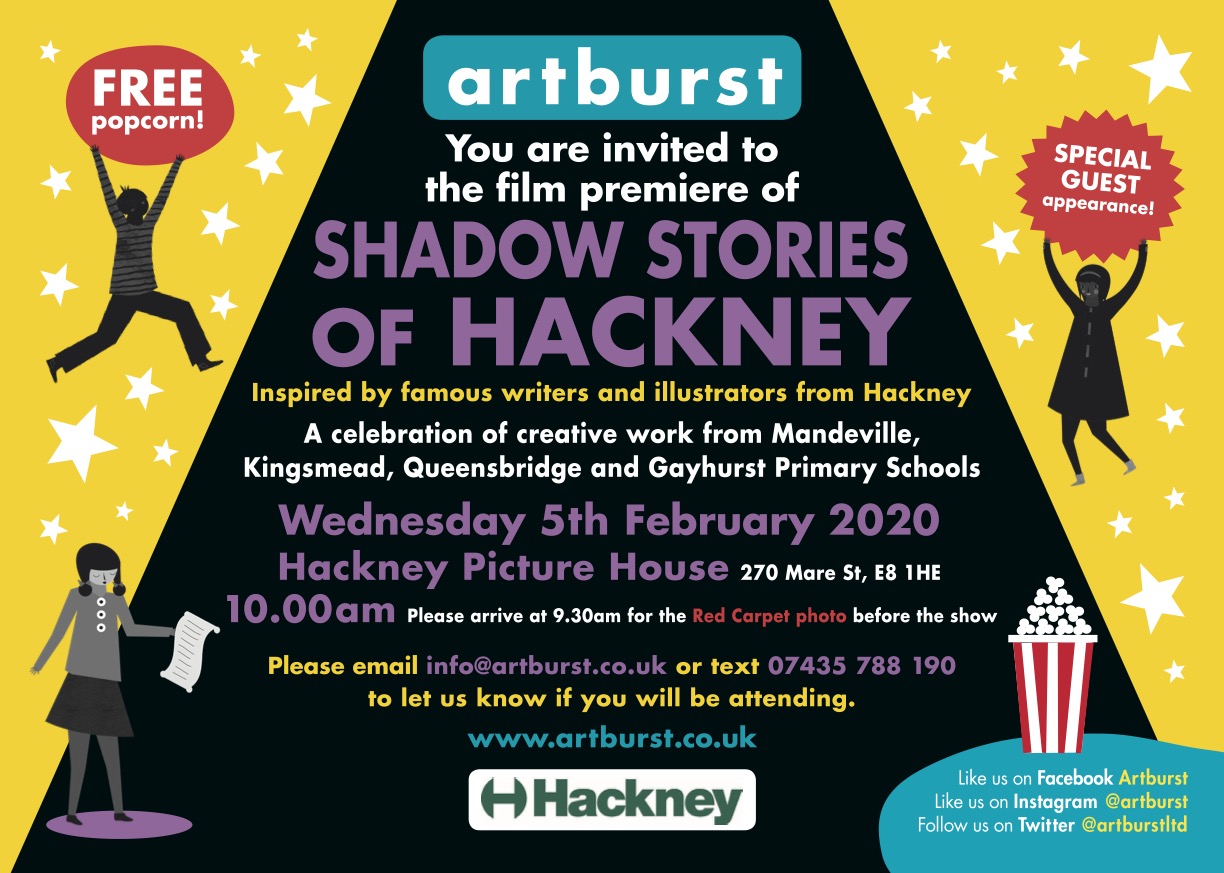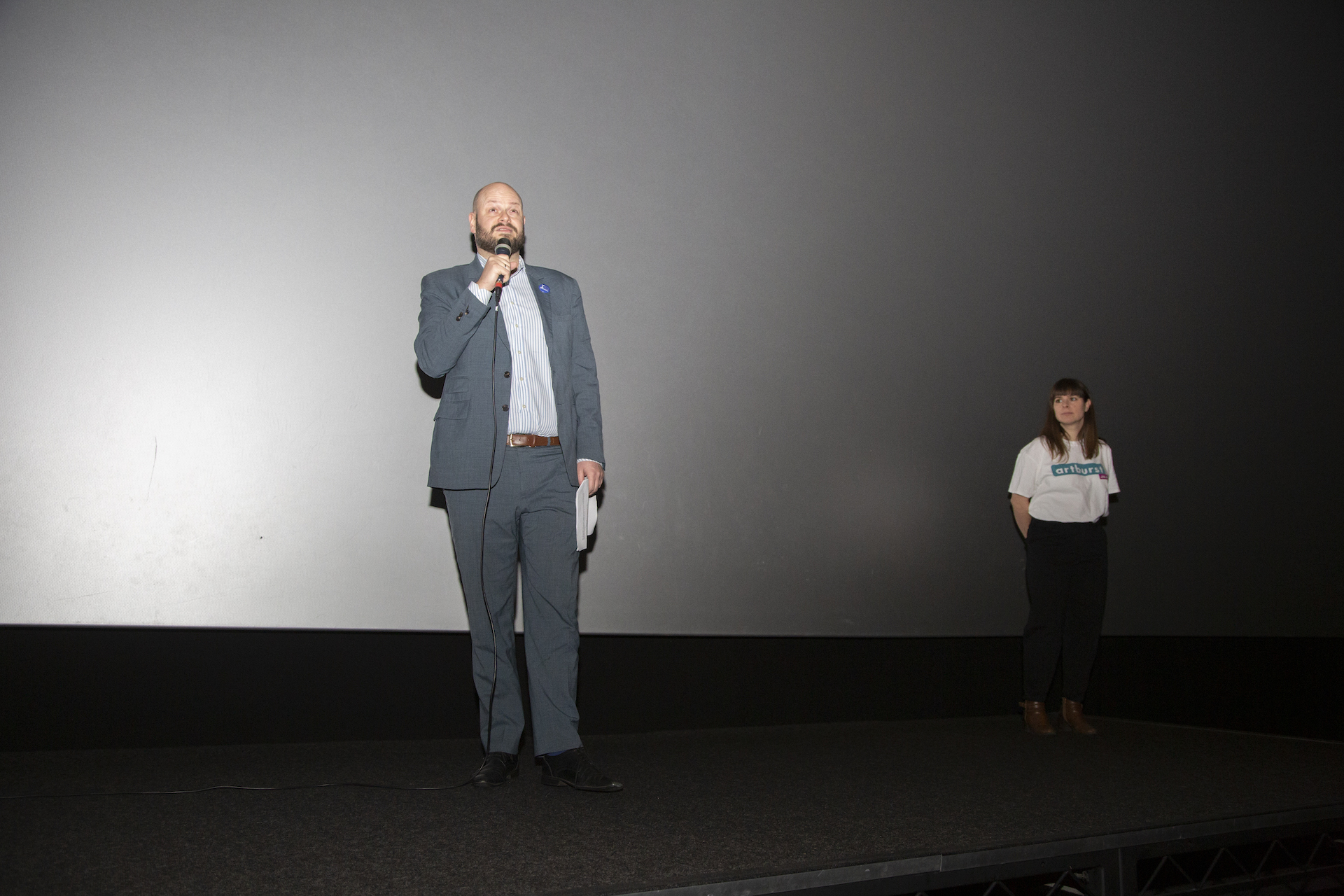 Shadow Stories a project for children in Hackney Primary schools who were struggling with literacy or at risk of exclusion from school. Children created their own shadow films which were premiered on the big screen at Hackney Picture House in a red carpet ceremony. The Mayor of Hackney, Philip Glanville attended the event alongside an audience of other Hackney schoolchildren and parents, carers and siblings of the project participants
Puppet Theatre at Home and Animal Safari
A project run during lockdown in 2020 via Zoom and delivery of craft boxes to peoples houses.
"She has learned more about theatre and scripts and music. Editing video too. The Artburst team is very supportive and enthusiastic." Mid project comment from parent
Most recently our work for Hackney Grants has delivered creative projects in partnership with Hackney Ark, the flagship centre for disabled children in Hackney.
'My child enjoyed all of it. Also it was fun for the adults. Activities like this make a huge difference to families and thank you Artburst team for your support, keep up the good work'.