Artburst began working with The Charterhouse Museum in 2019 running workshops with SEND groups. Artburst created The Charterhouse Museum's visual guide for SEND groups visiting the space including creating bespoke illustrations.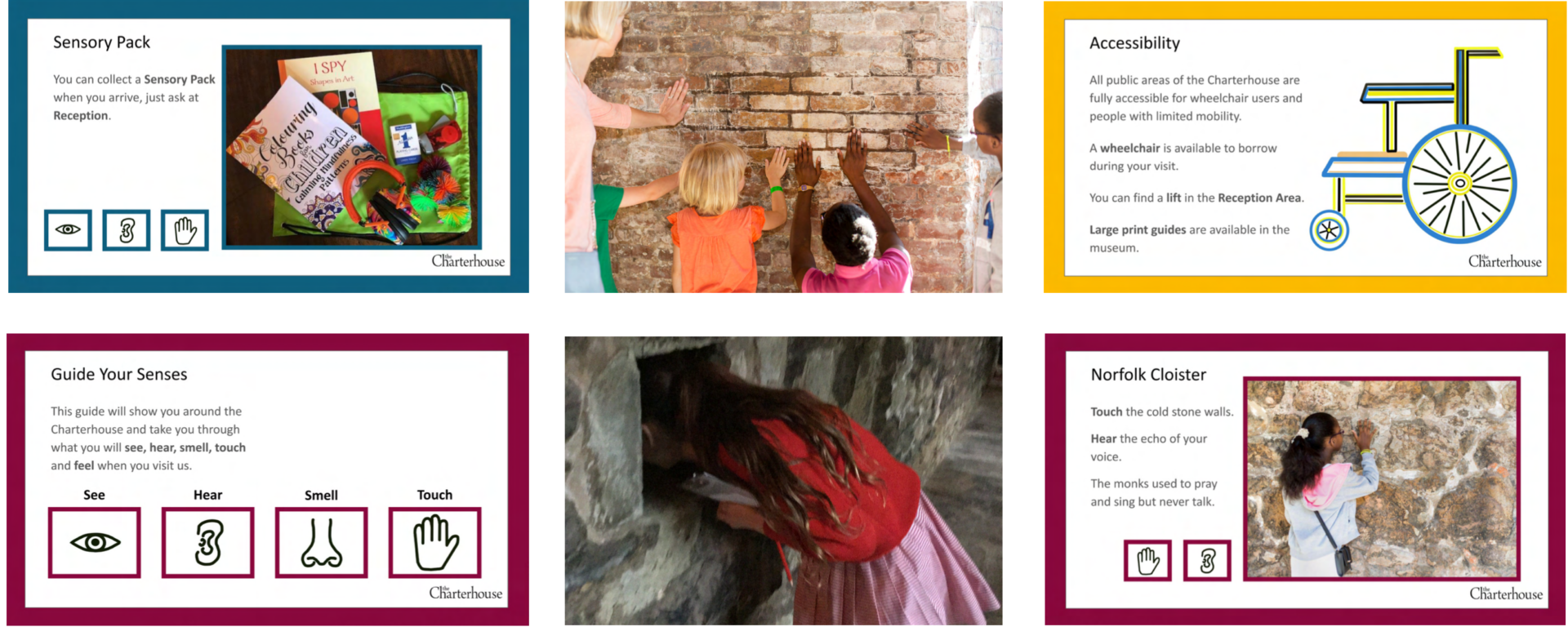 "The Artburst team are an absolute joy to work with. The Charterhouse commissioned them to create a Visual Story Guide for SEND visitors which they executed with professionalism, passion and creativity and really brought the Charterhouse to life. I would highly recommend working with them and look forward to collaborating on future projects."
Gabriella Swaffield, Museum Manager, The Charterhouse Museum.